Ecogy Energy & Sandfly Embedded Linux Security
Sandfly protects embedded Linux across distributed energy resource controllers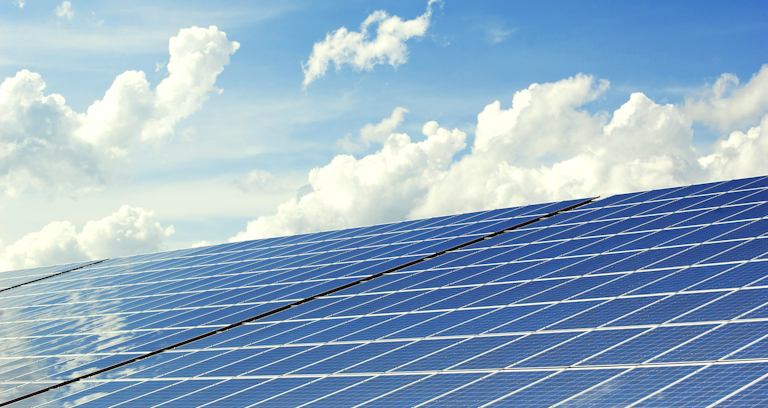 At-A-Glance
| | |
| --- | --- |
| Business | Distributed renewable energy |
| Location | Brooklyn, New York USA |
| Systems | Remote Linux nodes |
| Challenge | Effectively secure an infrastructure of embedded Linux systems that have network, RAM, storage and software constraints |
| Solution | Sandfly Standard on company-hosted cloud services |
Profile
Ecogy Energy provides renewable energy solutions to its customers that are distributed, de-carbonized, digitized and democratized.  Their portfolio of US projects include system design, construction, finance, permitting, maintenance and a strong focus on delivering innovative solutions for their customers and the next-generation power grid. 
Challenge
The difference between thinking something is secure and knowing it's secure is significant and that's where intrusion detection comes in.
To secure their remote infrastructure, Ecogy Energy had relied on manual tasks such as careful configuration of their remote images, minimizing attack surfaces and paying close attention to the details of elements like credentials and keys. But they knew this approach was deficient and not suitable for the longer term plans of their company - "Especially for any business competing in our space."
Finding a solution that could meet their unique requirements, however, presented a challenge. Managing remote Linux nodes where network connectivity comes in "every style and flavor imaginable" is difficult and often lacks control over basic features such as external firewall configurations within cellular networks or corporate LANs.
And because their Linux nodes are embedded systems, it is critical that their security solution be able to overcome inflexible constraints on: 
RAM and local disk space

CPU resources

Customized Operating System (OS) images

Bandwidth

High availability
Sandfly Solution
We had been on the lookout for a tool like Sandfly  … Sandfly Security handled all of these things out of the box.
The Ecogy Information Security team and Ecogy's broader software technology team, of which the majority are "hard core Linux and open source geeks", prioritized finding a solution that could meet their tough requirements -and- a vendor that "inherently understands [their] needs both at the technology and business levels."  
As the team evaluated solutions, they were attracted to Sandfly Security and its platform for its:
Depth of expertise

Linux focus

Ability to scale
But it was specifically the Sandfly agentless architecture that made the solution possible and effective. They chose to deploy Sandfly within their cloud-hosting environment for complete control and ease-of-use, and leveraged the Sandfly jump hosts feature to securely access and monitor the status of their remote embedded Linux nodes.
Sandfly Security closes the loop by letting us know that our security approaches are working and alerting us the moment any breach or issue occurs, hence allowing us to take action before the problem escalates.
Sandfly Experience
To better understand the experience of working with Sandfly Security, it is best to hear from our customers in their own words:
The Sandfly Security team supported us during the rollout and assisted with every question and issue that we had.

The approach the Sandfly Security solution takes is hard to fault.  I would say it exudes excellence.  Craig and the team have done a tremendous job with this product.

Just the general attention to detail.  Everything is covered.

There was one issue we had with an open source tool we use, but Craig and his team rolled up their sleeves to solve it. They provided a new special case jump host feature that resolved it allowing Sandfly to seamlessly integrate with all our tools.

Nothing else compares, the Sandfly Security solution fits the bill for us.
Requirements Scorecard
| Category | Manual Process | Sandfly |
| --- | --- | --- |
| Automatically monitor remote hosts | | |
| Work with embedded system constraints | | |
| Scalability | | |
| Ease-of-Use | | |
| Vendor has Linux expertise? | | |
| Vendor offers responsive customer service? | | |