Agentless Linux Security and Incident Response
Go agentless to protect Linux with unmatched speed and reliability.
Protect 50 Hosts Free Now
Sandfly - Linux Security Without Endpoint Agents
Sandfly is an agentless Linux security solution that detects and repels attackers without the need for endpoint agents. Our agentless platform offers these unique benefits:
Eliminates the performance and deployment risks associated with traditional agent-based Endpoint Detection and Response (EDR).

Actively hunts for intruders on Linux 24/7 in the cloud, on-prem, or in embedded systems.

Instant protection across your Linux fleet, even on systems over a decade old.

Offers swift incident response to identify compromised Linux systems in seconds.
Security teams can deploy Sandfly on systems already protected by agent-based EDR solutions, or on systems that have never had any security monitoring. Sandfly works instantly and with no performance or stability risks to your critical infrastructure.
Learn Why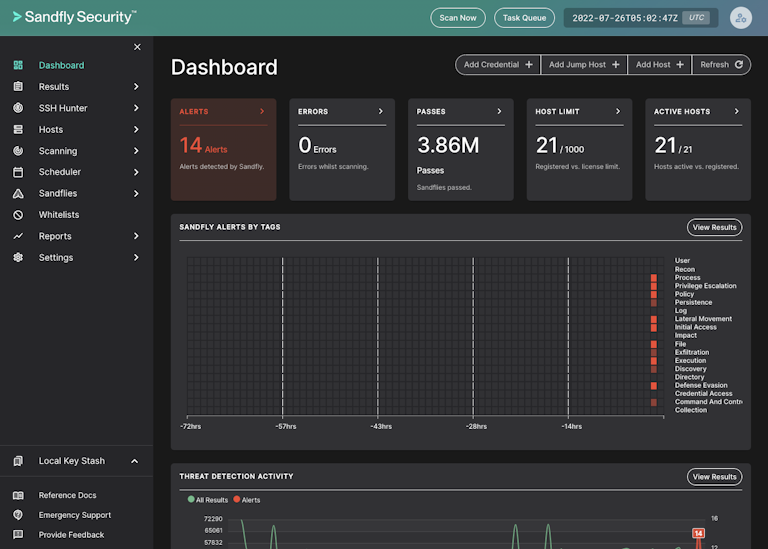 Widest and Safest Linux Coverage
Unmonitored Linux systems pose a significant security threat. Sandfly addresses this with unparalleled compatibility and safety. We cover the widest range of Linux systems in the industry.
Our agentless approach works with everything from legacy systems to cutting-edge cloud infrastructures with minimal risks and maximum safety. Additionally, we can monitor Linux-based appliances and embedded devices, typically challenging to secure. With Sandfly, you benefit from comprehensive security coverage, encompassing the broadest spectrum of Linux systems, ensuring robust protection for this vital platform.
Learn How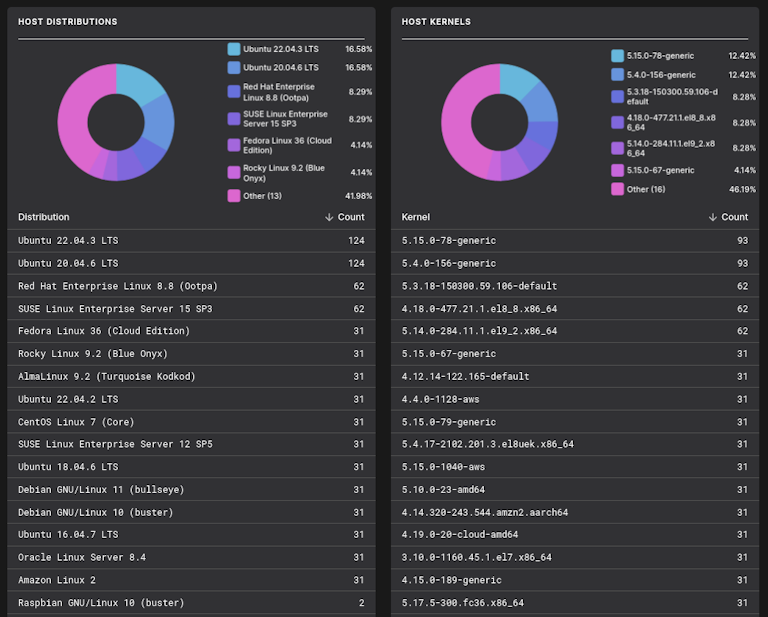 Identify, Track, and Respond to SSH Credential Use and Abuse
Compromised SSH keys are a leading cause of security breaches on Linux. With Sandfly's SSH Hunter, businesses can maintain control over this vital data via fully automated key tracking and auditing. Sandfly gathers SSH public key data agentlessly, constructing a detailed profile of key locations, user associations, timestamps, and more, while identifying risk factors like duplicate and recently created keys.
Learn More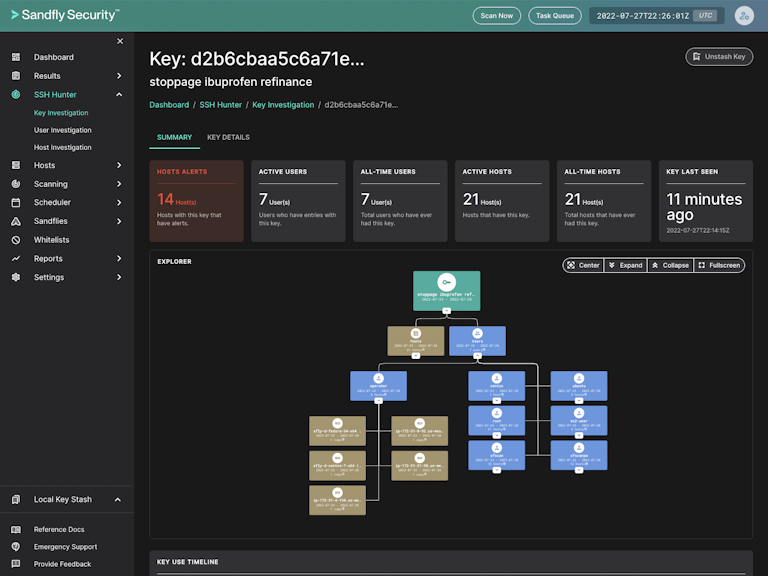 Protect All Linux Systems
Protect the widest range of Linux systems without modifications, from large cloud clusters to containers to embedded Linux. Sandfly ensures cross-platform defense for the most Linux distributions of any product on the market. Sandfly easily operates across different CPUs and legacy environments - the same environments often neglected by agent-based platforms. We can even operate on Linux systems up to a decade old.
Learn How
Distributions
Sandfly only requires SSH access and has been tested on the platforms below plus many more. Nobody has wider and more reliable Linux coverage than Sandfly.








CPUs
Sandfly provides comprehensive protection for numerous Linux variants and versions, supporting Intel, AMD, Arm, MIPS and IBM POWER CPUs without modifications.





High Performance & Low CPU Impact
Our unique random scanning works without killing bandwidth, impacting performance, causing system instability, or alerting intruders to its presence.
Read More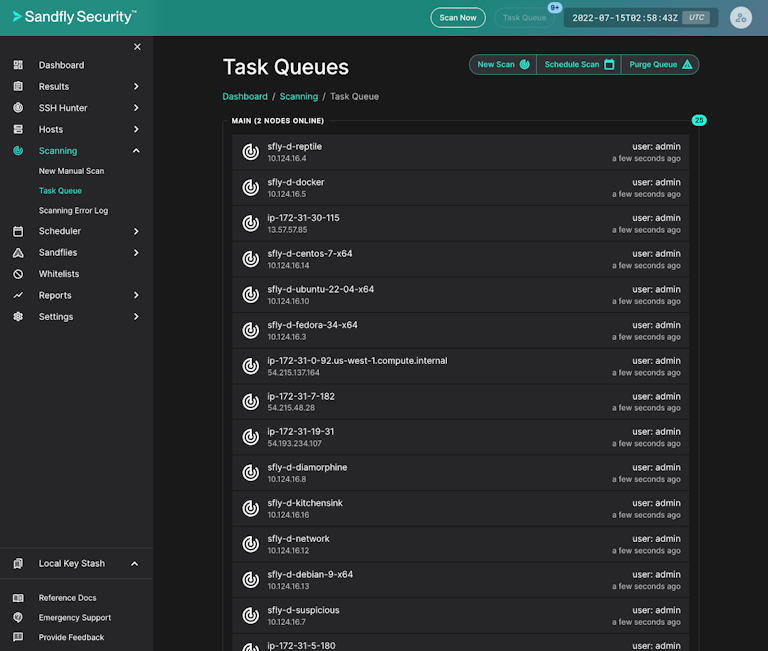 Comprehensive Linux Protection
Sandfly is the Linux security and forensic expert your team needs to stay ahead of threats.
Deploy Sandfly instantly to hunt for intruders across all your Linux systems, including on-premises and cloud-based deployments. Sandfly's agentless scanning defends both host operating systems and the containers they run.
Deploy Sandfly's 1,200+ modules designed specifically to identify advanced Linux attacks, including credential theft, stealth rootkits, and evasive backdoors. Sandfly's singular focus on Linux gives us the industry's best coverage.
Implement automatic response to threats for instant intrusion containment and control. Sandfly's agentless response features deliver automated protection across all your systems without the worry of complex compatibility and stability issues.